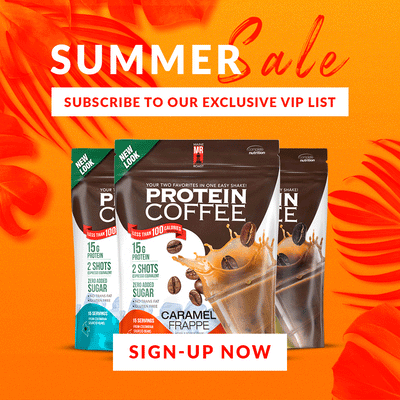 MR Protein Coffee Summer Sale
Want exclusive dibs on this season's hottest deals, discounts and perks on Protein Coffee?
Put your email on the list and join our privileged VIP club to get members-only goodies and promos straight to your inbox.
HINT: Sign up to save a MASSIVE 25% OFF  – only this Friday 23rd!
*If you can't see the signup form, please disable your ad blocker
P.S. This invitation is limited-time only – don't tell us we didn't warn you later!