Maine Roast healthy recipes
Protein Coffee Ice Cream
About the recipe
Creamy, thick and fluffy. Those words explain how this high-protein ice cream will feel when it hits your palate for the first time. Its chocolaty toppings ensure that each spoonful will take your taste buds straight to chocolate nirvana. Try not to eat it all in one go!
Step 1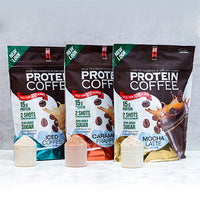 Mix together coconut cream & Protein Coffee. Leave in freezer.
Step 2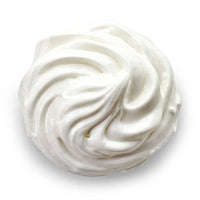 Take out the mix from freezer and add whipped cream on top.
Step 3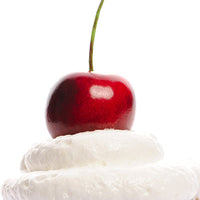 Sprinkle dark chocolate or Oreo crumbles. (Optional) Decorate with a cherry on top & drizzle some chocolate topping. Enjoy!
Nutrition value*
*The amount of calories is estimative. It may vary due to brands of products used.
SHOP MR PROTEIN COFFEE
Ingredients List
Makes for one serving.
Feel free to experiment with the ratio depending on the brand of coffee and type of sweetener you use.
1 scoop
MR Protein Coffee Iced Coffee
Toppings
Vegan, low-fat whipped cream
1 crumbled Oreo cookie OR smashed dark chocolate
Chocolate topping
1 cherry (optional)