Maine Roast healthy recipes
Protein Chocolate Mousse
About the recipe
Craving some chocolate but don't wanna deal with the guilt after? Our protein chocolate mousse recipe was made to please. With just 4 healthy ingredients, this foamy yet intensely chocolaty treat is just decadent. 100% guilt-free, too!
Step 1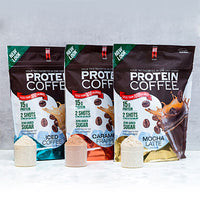 Mix together the coconut yogurt, Protein Coffee & cacao powder. Pour in a glass.
Step 2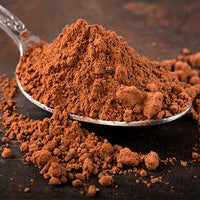 Generously sprinkle smashed dark chocolate on top. Enjoy!
Nutrition value*
*The amount of calories is estimative. It may vary due to brands of products used.
SHOP MR PROTEIN COFFEE
Ingredients List
Makes for one serving.
Feel free to experiment with the ratio depending on the brand of coffee and type of sweetener you use.
1 scoop
MR Protein Coffee Mocha Latte (other flavors also acceptable)
150g
coconut yogurt (best if cold)
Toppings
1 square of dark chocolate