Maine Roast healthy recipes
Caramel Ice Coffee
About the recipe
Buttery sweet Caramel Ice Coffee to beat the heat and pamper your sweet tooth. This very macro-friendly drink will fit most diet plans, but don't be fooled: Its YUM factor is off the charts! Whip one up today to relish in its wonderful caramelly flavors.
Step 1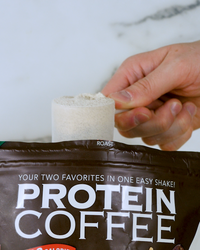 Blend 1 scoop Protein Coffee with the water or milk.
Step 2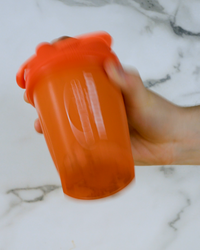 Splash some caramel topping on the glass which will be used for the drink.
Step 3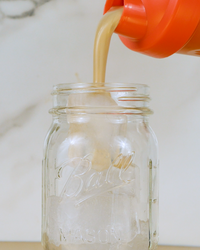 Pour the blended coffee in the glass over the ice cubes.
Step 4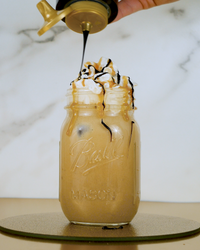 Add whipped cream & drizzle some more caramel topping. Enjoy!
Nutrition value*
*The amount of calories is estimative. It may vary due to brands of products used.
SHOP MR PROTEIN COFFEE
Ingredients List
Makes for one serving.
Feel free to experiment with the ratio depending on the brand of coffee and type of sweetener you use.
1 scoop
MR Iced Protein Coffee
5 oz
water or milk of your choice
Toppings
Caramel topping
Vegan, low-fat whipped cream